Friday, March 12, 2010 , Posted by Ayaka at 2:39 PM
My husband and I took a nice little trip to a town that is two hours away from ours. During the trip we did quite a few fun things and one of this was to go into an Anime store. They had some anime figures, there were books, mangas and movies as well as games. So I decided that I wanted to try my luck at one of the surprise boxes. I had not that long ago began to drool over Vocaliods and well I decided to get that box.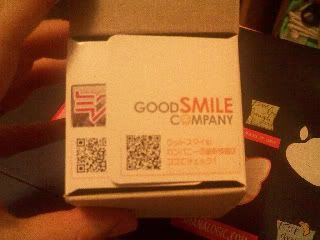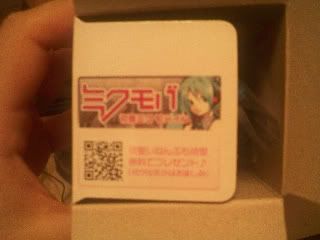 And of course as luck will have it, I didn't win but I still very much liked what I received. It was the cutest little Chibi Miku (ok, so there are plenty of cute Chibi Mikus out there but still) So she was slowly taken out of the box and with much care placed together.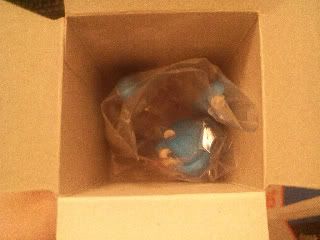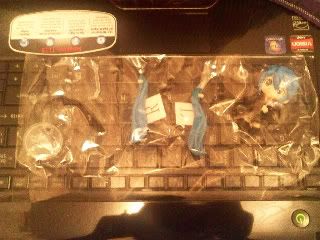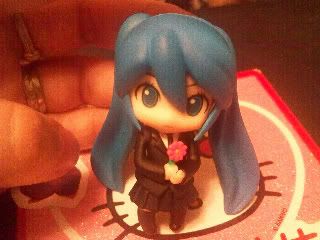 Once she was placed together she was introduced to all the other figures, her room was next to Kureha, but I don't think Kureha was happy with little Miku being added to the family. Miku is still struggling with getting Kureha to like her, some progress has been made since then. Kureha is opening up more to Miku.